Managed Document & Data Services
By removing paper based workflows and digitising them, we move away from manual data handling processes and gain the ability to automate many facets of them, reducing time, cost and errors.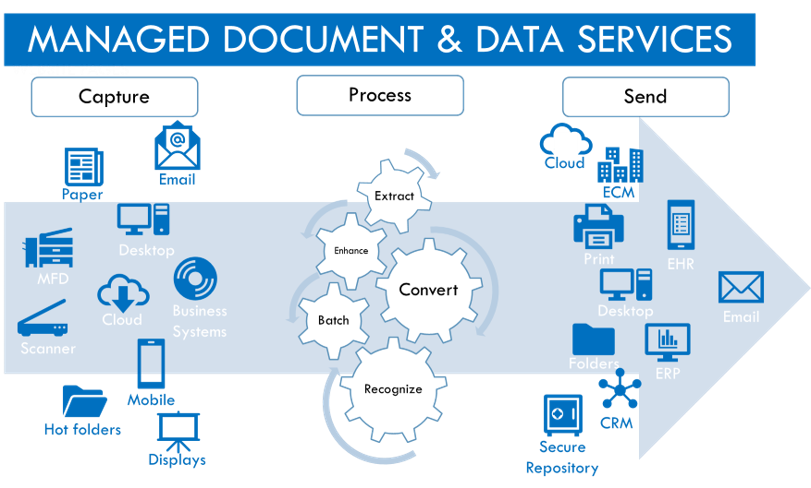 Combining the above components, in any shape or format, to facilitate any business workflow.
---
Our approach is to engage at multiple levels of our clients' businesses to gain a fuller understanding of their document and data processes, rather than simply counting output devices and volumes of print. This enables us to gain a better understanding of inefficient and error prone practices.
---
We excel at providing agile solutions, using dynamic middleware, to streamline and improve business critical systems and process integration; improving efficiencies, lowering resource drain on mundane tasks and thus offering a real value add service to our clients.
---
To find out how Managed Document and Data Services could help your business, just fill in the form below and one of our experienced consultants will be in touch.